This is your information stop for Mike Vaughn Ministries & Good News Fellowship Church Tickfaw, LA.
Mike Vaughn Ministries
Celebrating 37 years of Proclaming the Good News of Jesus Christ to the
Nations; through Word and Song!!!
Latest News- The Good News TV Broadcast can now be viewed on Spectrum Cable in Southeast Louisiana on WSTY Cable channel 22
Tune in Sunday Mornings at 8:30am
and Mon.-Fri. 5:00 p.m.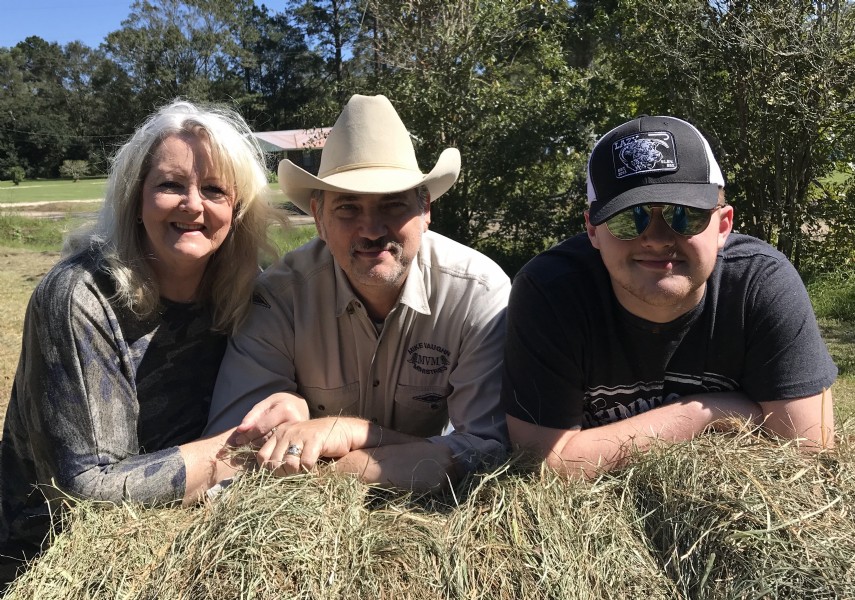 Barbara,Mike, Brayden.

Good News Fellowship Tickfaw, LA.

13101 HWY.442 W.

Thank you for visiting our web site. We trust you will enjoy your visit and review the helpful information.



---
Thanks to our friends at Sound Radio,The Good News Program can now be heard on Sound Radio, WPAE 89.7 and KPAE 91.5 in the LA and MS areas. Saturdays at 4:30 P.M.. and Online at www.soundradio.live
Tune in to

the Good News TV Program on Dish Network @ Binge TV #218 every Saturday at 9:30AM EST/8:30AM CST/
Binge TV is also available on ROKU TV and any TV service where Apps are avaliable. Also avaliable on some cable stations. Check with your local provider and ask for The Binge channel. Also on You Tube.
---
Tune In to the Good News TV Program as Pastor Mike shares
fresh revelation from God's word and anointed Gospel music.
Be sure and visit our you tube channel. You can watch the Good News TV Program on Demand. YOUTUBE.com/mikevaughnministries
---
To listen to sample clips of Mike's songs
click below then click on "more"

Click the products page for
Music & preaching CD's DVD's
To order CD's ,products or make a donation by phone with your credit card you may call Local 985-345-6455 or Nation Wide toll free 1-888-429-2280 during office hours or send a check or money order to
Tickfaw, LA 70466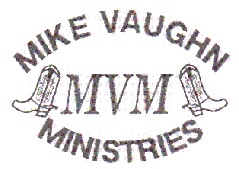 Next Event
Join Singing Host, Pastor Mike Vaughn August 5th 2022 for an evening of Bluegrass & Country Gospel Music,Good Food & Fellowship @ Good News Fellowship/ MVM. Our special guest will be Shallow Creek Bluegrass Gospel of Picayune, Mississippi.
Start time will be 6:30pm
Our Address is: 13101 HWY. 442 W. Tickfaw,La. You can view the map on this website.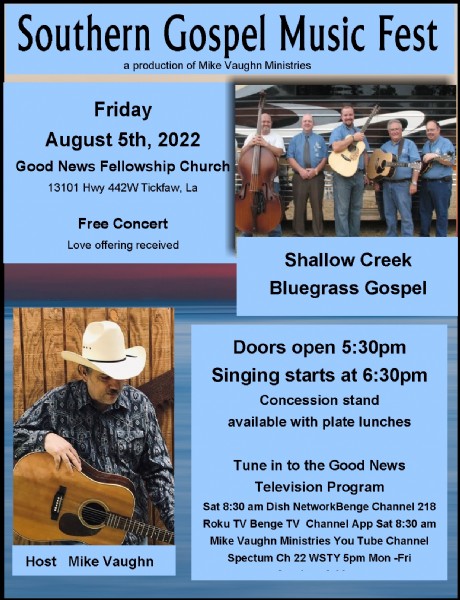 Traveling from out of town to one of our concerts or church services? Request a free Tangipahoa Tourism Visitors Guide. It's loaded with hotel & campground information. Many of them are very close to the Church.If you are staying a few days, there are a lot of nice things to do and see in Tangipahoa Parish and surrounding areas. Our Host hotel is the Hampton INN Hotel located at 401 Westin Oaks Dr. Their # is 985-419-2188 Visit the contact us page for MVM phone# or email address and a map of our location.
Good News Fellowship Church
Services
If you dont have a home church or you would just like to visit, join us any Sunday morning for worship and the word at Good News Fellowship.
"Good News Fellowship" visit the
" Out Reach Ministries Page"

We are located 7 miles north
of the city of Hammond,LA
on Interstate -55. See map on contact page.
---
---
Consider becoming a partner with Mike Vaughn Ministries and receive a special letter from Mike Vaughn each month and special product offers.For more information visit the MVM partner page on this website.
Visit our friends at INTERNATIONAL COWBOY CHURCH ALLIANCE NETWORK .
This is how to get to our page- On the home page, top left hand corner, click view all members, then type" Mike Vaughn" in search box, then click on Mike's picture. You can listen to Mike's songs and view the pictures and information.
1.Admit your need for Salvation
2.
Be willing to turn from sin
3.Believe that Jesus died for you on the cross and rose from the grav
e
.
4.Through prayer invite Jesus to come in and control your life.
Eph. 2:8,9

If you would like more information about how to be saved or you are seeking for truth ,call us or email us for free literature.